We are happy to share the publication of our first annual report. You can read the full annual report here.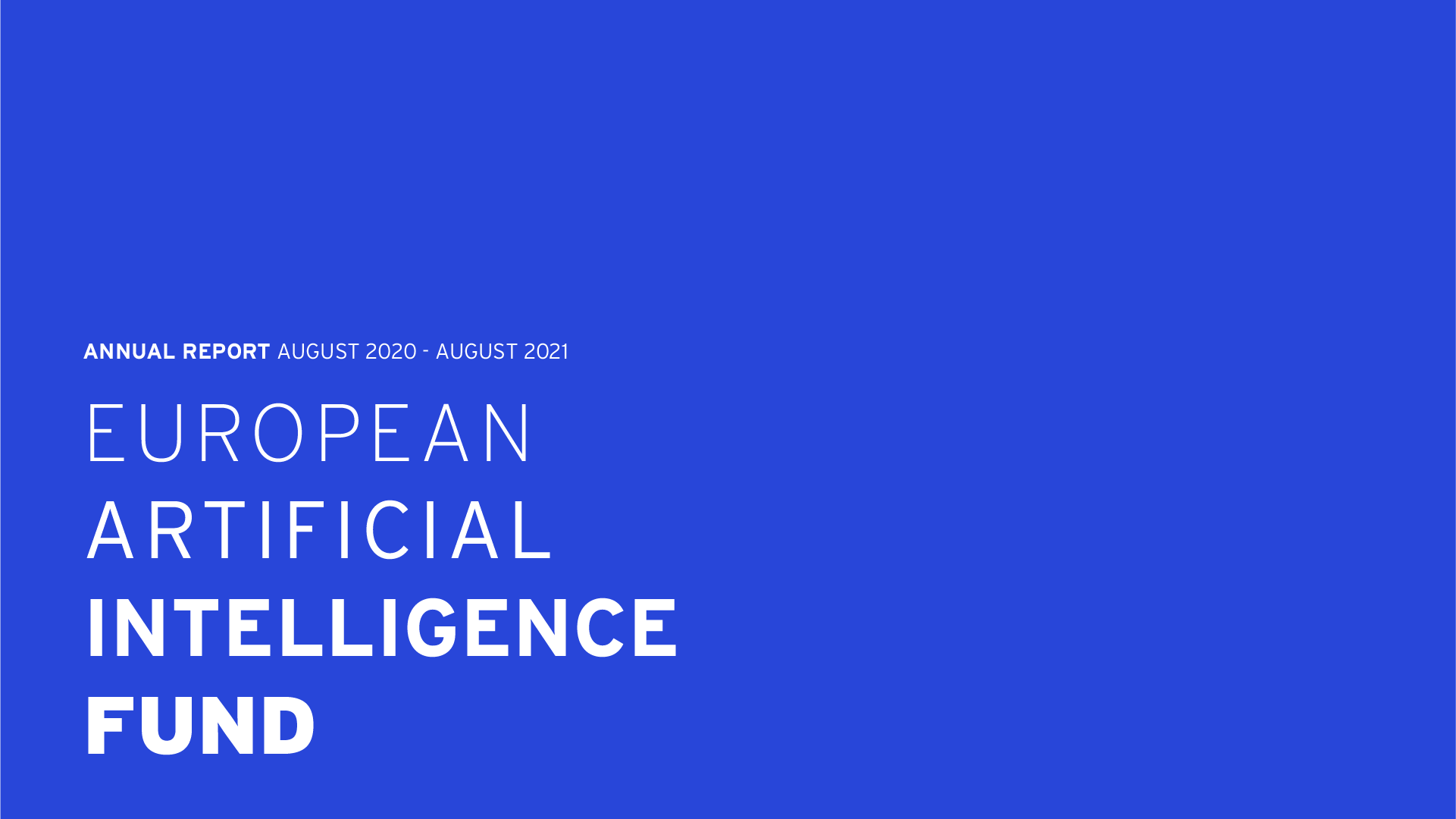 PRIORITIES IN 2020-2021
The fund's first year activities so far can be summed up in three distinct phases:
Phase 1 (August – September 2020) – setting up the fund
Based on an initial concept note, as well as further research and consultations with civil society organisations and experts, we developed the fund's first two funding streams: an open call, and a closed call on tech and COVID-19.
Phase 2 (September – April 2021) – grant-making
In September 2020, the AI Fund launched publicly with its first open call, which closed in November 2020 (see below for details). We announced the closed tech and COVID-19 call grantees in December. Open call grantees were announced in April 2021.
During this period, we also tested different convening formats, from individual welcome calls to informal online grantee meetings for both cohorts, as well as regular check-ins for the tech and COVID-19 cohort (see more below).
The fund's Director officially started in her position in February 2021. Together with the fund's co-chairs, she launched an internal consultation with each of the fund's partner foundations to take stock of the fund's work to date, identify room for improvement, and understand partner foundations' expectations, hopes and priorities for the fund going forward.
Phase 3 (April 2021 – July 2021) – operationalising the fund
With the Programme Manager joining in April 2021, the management team focussed on further operationalising the fund's overall strategy.
A more detailed mission statement elaborates the fund's position on the main challenges and opportunities of AI, as well as our values on equity, both within AI and in our role as a funder (see updated, Who we are page).
A growth strategy outlines how, and under which conditions, the European AI Fund wants to grow over the next few years.
A communications strategy details how the fund communicates internally and externally to both existing grantees and funders, as well as potential grantees and funders. It also clarifies the fund's public voice and its role in amplifying the work of grantees among experts and policy makers.
A Funding+ (Funding Plus) strategy is designed to facilitate connections between grantees, as well as between grantees and technical/policy experts in the field. The strategy also outlines how the fund can facilitate learning and training.
The M&E framework is a working document that operationalises these strategies into clearly defined objectives and measurable indicators. It is also designed to contribute to our external transparency and accountability efforts.
We also launched a process for revisiting the fund's governance structure and set underway a process for planning future grant-making activities.
FUNDING ACTIVITIES 2020-2021
Since the fund was publicly announced in September 2020, we have launched two funding initiatives: an open call for targeted core funding, as well as a Tech and COVID-19 research grant.
In addition to grant making, the European AI Fund provides the organisations we support with opportunities to learn, reflect, and connect through our Funding+ strategy.
Strategic planning
To prepare the fund for the activities of 2021, the co-chairs of the fund and the Fund Director scheduled individual meetings with each fund donor to better understand their motivations in joining the fund, to assess their expectations for the fund going forward, and to gather feedback on the fund's activities so far.
Based on these conversations, we have identified four key pillars to the remaining work of the fund in 2021:
Finalise and announce the fund's next funding round, including grant extensions
Finalise the revision of the fund's governance structure
Implement the fund's communication, Funding Plus and growth strategy
Further fine-tune and operationalise the M&E framework